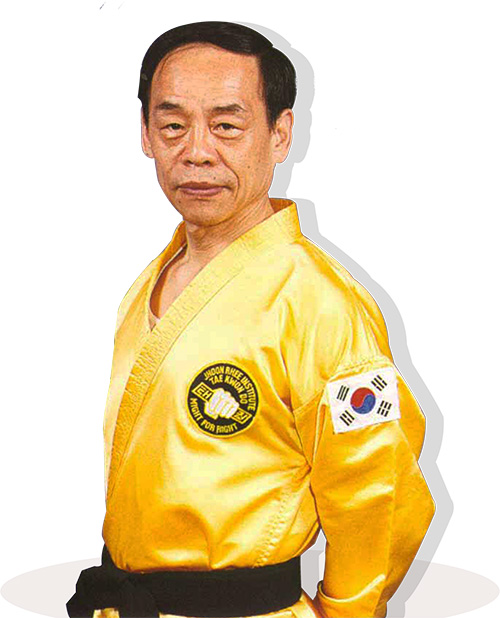 Timeless Lessons from a Grandmaster that will make you better in Martial Arts and in Life
Posted: July 08, 2022
Timeless Lessons from a Grandmaster that
will make you better in Martial Arts and in Life
Grandmaster Jhoon Rhee is considered to be the father of Tae Kwon Do in America. One of the many contributions Grandmaster Rhee brought to the martial arts world was what he called, "the Seven Qualities of a Champion". It is a list of attributes that have both a physical and mental meaning.
I have always found great value from modeling people who walk their talk. When I hosted Grandmaster Rhee for a visit to Personal Best back in 1995, he was at the time 67 years old. His daily discipline still included performing 1000 push–ups and 1000 sit-ups every day. I have met him many times over the years and have always enjoyed his presentations. President George Bush honored Grandmaster Rhee as the 721st point of light in honor of his contribution to bettering humanity.
Here are the 7 Qualities of a Champions as Grandmaster Rhee teaches -
Quickness: As a student must be quick in punching and kicking; this is essential for effective self defense. In life we must be quick in thinking which means being alert so nothing passes us. Moreover, in action, we need to get things done as soon as possible. Do not procrastinate by putting off till later what you should do today.
Endurance: We must all be physically patient to continue our martial arts practice. In life we must all be just as patient in pursuing out goals. We must develop a sense of endurance and consistency in our pursuits. In is only with such discipline that we will succeed.
Timing: Good timing is crucial in executing martial arts moves; it is necessary for all sports. Being late is a bad habit that gets in the way of our true optional.
Power: Physical power and strength is a necessity in excelling as a martial artist. In life true power is found in knowledge. Knowledge is the ultimate power; without it, we are in a weak position.
Balance: When we kick we must balance on one leg. As human champions, we must balance the wisdom and knowledge in our minds with the honesty in our hearts and the strength in our bodies.
Flexibility: We need to be flexible in order to perform martial arts maneuvers. We must also have flexibility of character. This means tolerance for other's opinions and being able to compromise with others.
Posture: A kick with good posture shows the beauty of a good performance. In life, this is equal to having a good attitude and condition of mind. With straight posture in the conscience, we can have true self respect.
There is a lot of wisdom in the 7 words he emphasizes. As you move through your training invest time to ensure that you have the physical, mental/emotional and spiritual side of each word as a natural extension of who you are. Emphasize the importance of the words to your children. Help them discover the value of these words in their life. Wisdom comes from learning and experience. I hope this lesson from one of the great martial arts influencers of our time proves to be valuable in your life. Enjoy the remainder of your summer training at Personal Best and thank you for your continued commitment to the yourself and the ideals our organization stands for.