Step out of your comfort zone at social events
Posted: May 17, 2019
Excerpt from the book Be Your Personal Best: Confidence by Master Chris Rappold
If you are like over half the population, the idea of going to an unfamiliar social event can make you feel nauseous. Enjoying the company of friends is one thing, but being at an event where you may not know anyone is simply, in your mind, no fun. You wonder how you are going to deal with meeting people; what should you wear, what image do you want to portray and how will you make yourself interesting to others.
Recognize this event as an opportunity for self-expansion. The best way to attack this event is to commit with courage to be the first: the first one to say, "Hi" to people, the first one to give a compliment, the first one to share a smile or an approving look, the first one to offer someone a chair or some assistance. Playing small and being in the background will only feed the feeling of being uncomfortable. Instead of this, notice how many opportunities there are for you to be the first.
One of the surprising things you will find as well is how many other people attending the event were feeling the same way you felt. Seek these people out and commit to extending a hand a friendship to them. Be as kind and generous as you can. By keeping you focus on this and your place in being first, I think you will find your experience will be transformed.
A real-life example – on a martial arts trip to Budapest Hungary I was eating dinner with a friend quite late, still feeling the effects of the time difference. As we neared the end of the meal, across from us was a group of about 10 people from Ireland. They had clearly been friends for a long time and had been enjoying some cocktails, as they were a bit louder than any of the remaining parties. Two of the gentleman broke out into an Irish song, with surprisingly good voices. As we both listened, others in their group joined in. At the conclusion of the song we clapped for them, simply being the first to acknowledge the joy of their song and the camaraderie they felt for each other.
This one small gesture started a night that ended some four hours later with my friend and I a part of their group singing with them. One night turned into a commitment to meet back the following night to do the same thing. By far this became one of the greatest most unexpected memories of the trip. This turned into the invitation to visit Ireland for an event early the following year so we could all gather once again, now in their beautiful, to be together once again and add to the memories of our growing friendship.
Lesson learned again… "Be the first to step out of your comfort zone at social events" you never know what can happen or what opportunities or relationship could be missed by staying small or just staying invisible in the background.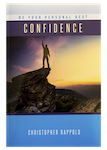 Master Christopher Rappold has authored many books on personal development as well as self-defense and bullying strategies. His book Be Your Personal Best: Confidence helps guide yourself and/or others in being more confident and being more successful in life. If you would like a free copy of this book, please visit here.
If you would like to have your child try our award-winning martial arts program that will reinforce family values and teach mental and physical skills to ensure they are safe, please fill out the lead form to the right of this page or visit our Contact Page for contact information. I promise you that our team of highly-skilled martial arts teachers and mentors will make you and your family feel right at home.