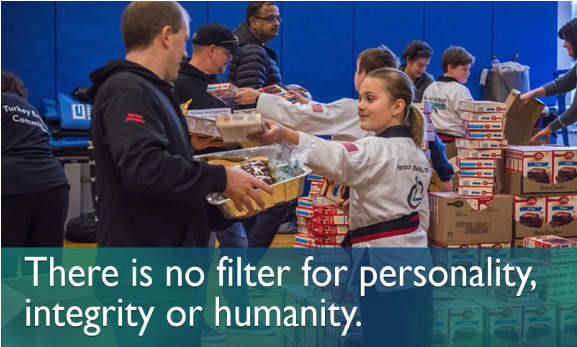 Personal Commercials Are Not Real
Posted: March 11, 2020
Have you ever watched television and a commercial comes on and you actually believe what you see?
Of course not! Commercials are there to entertain and encourage you to purchase whatever they are promoting. They are so expertly done they can even take opposites - like a professional athlete eating fast food and drinking soft drinks - and persuade the audience to forget that poor quality, high-fat foods, and sugar water are detrimental to the body over time (which is backed by scientific research).
When is the last time you saw an advertisement for a vacation with anything but perfect blue skies? I don't know about you but I have been on plenty of vacations when it has rained non-stop.
I share these observations because of a comment I heard a student make about someone having a perfect life. I asked how the person drew this conclusion and it was because of what he had seen on this person's Facebook page. Though I wish everyone all of the health and happiness in the world, the reality of what a person chooses to put on their Facebook page often is not an accurate reflection of real life.
The magic moments many times are staged, shot and reshot until the perfect photo or video clip is achieved. While this is not to condemn anyone for what they post, I do think when people only see the ideal, staged scenarios, and then draw false conclusions by comparison to their life, it can be discouraging. Keeping a healthy perspective of all the things we see and hear keeps us connected to the wonderful journey of being human, which we all share.