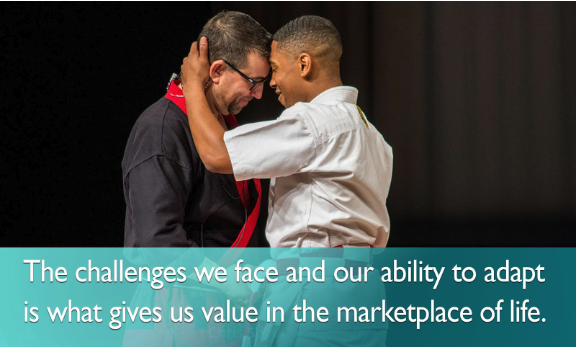 Grapes are more valuable after they are crushed!
Posted: March 04, 2020
Ever wish for a problem-free existence?... me too! The idea of simply not having to deal with the challenges that are a part of every day can be very appealing. What about having someone to deal with all of them for you, so you do not have to give any attention to them at all? No family challenges, no time challenges, no financial challenges, etc.
Well, I think we all know that while we are always able to make our life better, the challenges we face and our ability to adapt is what gives us value in the marketplace of life. Think back to a time when you were younger - to something that upset you that now is trivial in nature. It is able to be less important today because you have endured hardship, adapted, grown and gotten better. This happens to those who are continually striving for their full potential in big and small ways every day.
Your perspective from these experiences can't be given, it has to be earned, and the earning is what enables you to be a more valuable person to the people around you. Think about it this way; how much is a pound of grapes? Maybe $4.99? When is the last time you found a bottle of wine for $4.99. crushing the grapes and aging the juice is what brings its value up so high.
I guess we all can be reminded of this analogy the next time we feel, defeated, embarrassed or crushed. Just think to yourself, "I am increasing in value!"