Five Ways to Choose a Fitness Program Best for You
Posted: May 17, 2019
As person who has trained alongside hundreds of martial artists and fitness enthusiasts over my adult life, I have had the chance to see firsthand both successful and unsuccessful programs. The following is a list of criteria I would suggest you use as you evaluate and find a program that meets your needs and can deliver on your hopes and dreams.
Enthusiasm of the teachers: Many fitness enthusiasts are self-focused. A criterion they use to enroll you in their program is to talk about themselves. Not that they are bad people but their tendency is to serve their ego rather than serve their students. I love to see a teacher who gets excited about the progress of their students because she knows the importance of what it means to them. When you are trained by a person or a team that enthusiastically cheers you on and transfers that joy to you each and every time, it ensures that you stay inspired to continue to make progress.
Program Longevity and Results Produced: The quality of a program's success should rest on the results the students have attained. Are the people in the program getting the results and has the teaching team been doing it long enough that they have the depth of experience to know how to work with all different populations? I have seen a lot of programs come and go like the changing of the tides. What is hot today is gone tomorrow. If you are in this for the lifestyle take careful consideration in choosing the program that is right for you.
Facility cleanliness: I believe this is very important to a student's overall success. Air quality, cleanliness of the equipment being used and continued maintenance shows that the teacher and team are attentive to details and values the students or clients at a high level. When you are sweating and working hard you don't want the distractions of sweat stains, offensive odor or unsafe equipment being used. Facilities should be cleaned regularly to ensure the highest experience.
Training Routine and Curriculum: The curriculum should be easy to follow, safe for the participants and allow for accountability of progress. You are enrolling for a reason, while there are no guarantees in life; you want to stack the deck in your favor. If the curriculum is easy to follow that translates to certainty and predictability. The last thing you want to have happened while you are making efforts to enhance your life is a needless injury that sidelines you. A program that was thoughtfully assembled with students like you in mind can make all the difference in the world. If you are a 45- year old women and the class curriculum gears itself to 22-year-old male athletes approach, as competent as the instructors may be it will be a mismatch. An easy way to assess this is to view a class. See if with reasonable effort you could acclimate yourself to the training.
Your Training Partners: The people involved in the training create the culture. Are you looking for a militant fear-based training program where the competitive nature of the training involved creates progress or do you prefer a welcoming environment where everyone encourages each other and realizes they are all part of the same team? Nothing is right or wrong it is just what do you prefer. Again, you will get a sense of this by watching or participating in a class.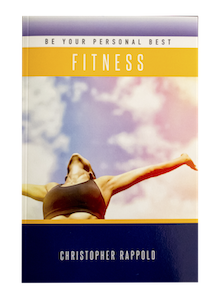 Master Christopher Rappold has authored many books on personal development as well as self-defense and bullying strategies. His book Be Your Personal Best: Fitness helps you to change your mindset so you can establish goals and make healthier habits. If you would like a free copy of this book, please visit here.
If you would like to have your child try our award-winning martial arts program that will reinforce family values and teach mental and physical skills to ensure they are safe, please fill out the lead form to the right of this page or visit our Contact Page for contact information. I promise you that our team of highly-skilled martial arts teachers and mentors will make you and your family feel right at home.