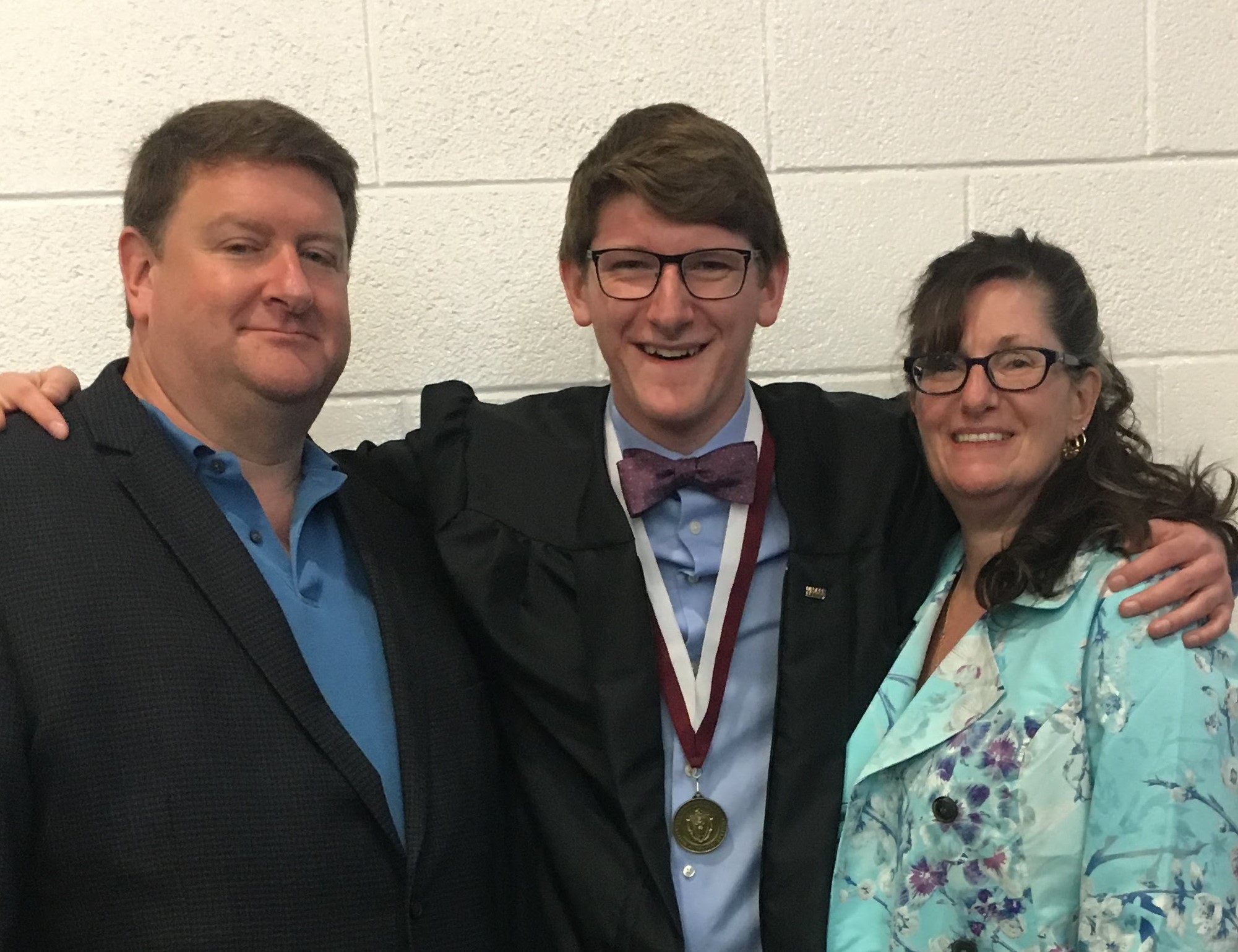 A long way from sitting on the side of the mat
Posted: May 25, 2019
Former student reflects on lessons that brought him to victory
It's hard to believe that a Martial Arts National Championship winner in Forms and Weapons and recent college graduate from University of Massachusetts in Mechanical Engineering where he presented to Fortune 500 companies had a challenge with speaking in front of other people. But it's true – Kyle Gallagher's parents enrolled him in Personal Best at the recommendation from the public school to help him with his shy demeanor and gain more confidence.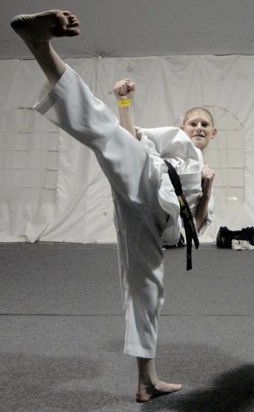 "He was a little apprehensive at first, but once he became comfortable at PBK, he just loved it. He thrived with the discipline and became very confident in all areas including the classroom," said his father, Mark Gallagher.
Kyle remembers it similarly. "I was a perfectionist, and shy in everything," he said. "I took a long time to get comfortable to go on the floor – I might have watched class for almost a month before I first participated. I didn't want to mess up and look dumb. But then I did, and you could not get me off the mat," he smiled.
The biggest indicator on how Personal Best was formative for Kyle came a few years later. "By third or fourth grade, he was chosen to introduce and interview a guest author, on stage in front of a full auditorium -something that would have been inconceivable just a few years prior," remembered Mark. "Karate, and PBK in particular was a big part of Kyle's formative years and instrumental in him becoming the man he is today."
Throughout his younger years, Kyle continued to train, earning his Black Belts in First, Second and Third Degrees. He was part of STORM and helped his classmates on the floor. "I am glad I did STORM, it was super helpful in teaching me how to communicate in college," Kyle explained. "At college we would have Team Projects and as Team Leader I was responsible for presenting to companies. Having that experience proved to help me be fairly effective as Team Leader."
While enjoying his regular karate classes, Kyle's inner-competitiveness came out and he began to compete on a national team from Rhode Island as well as continue his training at Personal Best. "I started competing when I was 11. But it wasn't about competing against other people – I liked competing against myself. It was that perfectionist in me," he revealed.
Master Chris Rappold, founder of Personal Best Karate and Kyle's karate instructor, was always impressed by Kyle's martial arts ability and perseverance towards his craft. "Kyle had a unique combination of natural ability and an amazing work ethic. He naturally gravitated to competition where the caliber of competitors brought out his very best. Though he competed on some of the biggest stages in the country, whenever he came back to the karate studio for class, he would always walk in with humility; never bragging about his experiences or being negative as a result of not performing at his best," recollected Master Rappold. "Kyle was always emotionally steady and that helped him greatly both competition martial arts training and school."
Competing nationally had its ups and downs. "It was crazy busy. I would fly from Quebec to Florida to California – doing homework on the plane and travel from Thursday through Sunday, then back at school Monday morning," Kyle stated. "School always came first, but I was training six days a week. I went through three cycles instead of two for my Third Degree at Personal Best. But it taught me how to manage my time well and be on a schedule. That proved to be really good, especially when I went to college."
Kyle enrolled at University of Massachusetts in Amherst in in 2014 after graduating from Bishop Feehan High School, majoring in Mechanical Engineering. Utilizing the habits he learned with martial arts and competing nationally helped with classes and internships, especially with a major as demanding as his was. "It was the challenge of the major that interested me. My dad was in engineering, but I also always thought it was an area I could do the most good in," he said, mentioning that engineering is just about creative problem solving with physics, math and science, his favorite and best subjects.
Another feat for Kyle was at 14-years-old he became the Personal Best Karate Demonstration Team Lead, chosen by Master Chris Rappold. "Kyle spent so much time sharpening his craft that a desire within him started to blossom," said Master Rappold. "He wanted to share what he had learned with students in our school, so it seemed a natural fit to align his talents with the Personal Best Demonstration team."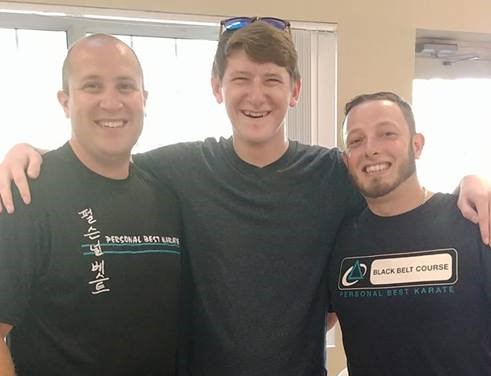 Kyle helped structure the team and performed at local community events, as well as the annual Paw Sox demonstration at McCoy Stadium in front of the crowd of the AAA Minor League Baseball game. This was another center of attention accomplishment that he was able to conquer based on his martial arts training.
After graduating from UMass in May of 2018, Kyle's dreams of making that difference in the world have materialized. He accepted an offer from GE Aviation and will be a Component Design Engineer working on the F404 and F414 jet engines used by many naval jet fighters and the Blue Angles. He is excited to start the next journey of his life, pushing the limits on what he will next accomplish – always going back to his karate training at Personal Best.
"I think karate is as much about mentally bettering yourself as well as physically bettering yourself," Kyle said thoughtfully. "You really can't have one without the other. One of my instructors always said you don't GET a Black Belt… you BECOME a Black Belt."