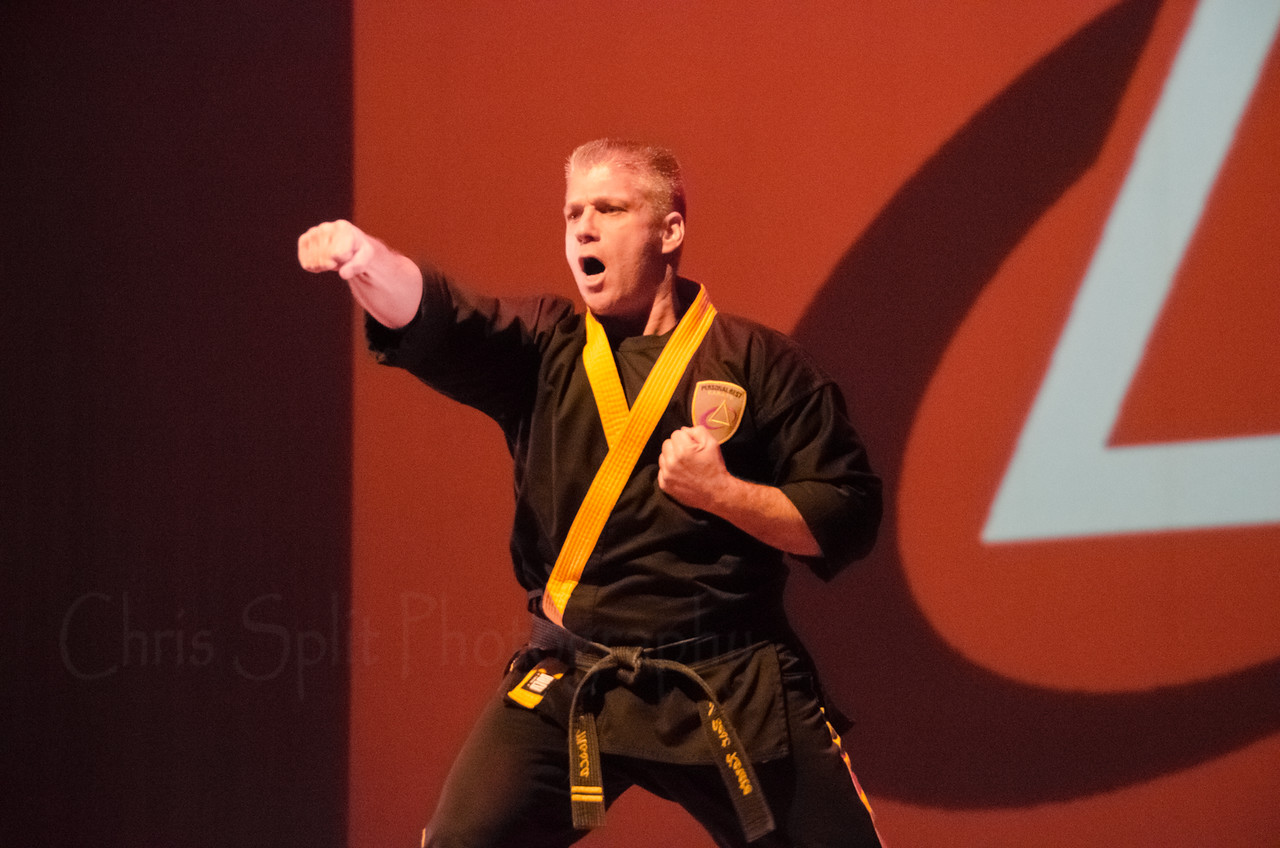 A family affair
Posted: May 25, 2019
It was because of his family that John Mosca first started karate classes at Personal Best, and then it was because of his family that he opened his own Personal Best in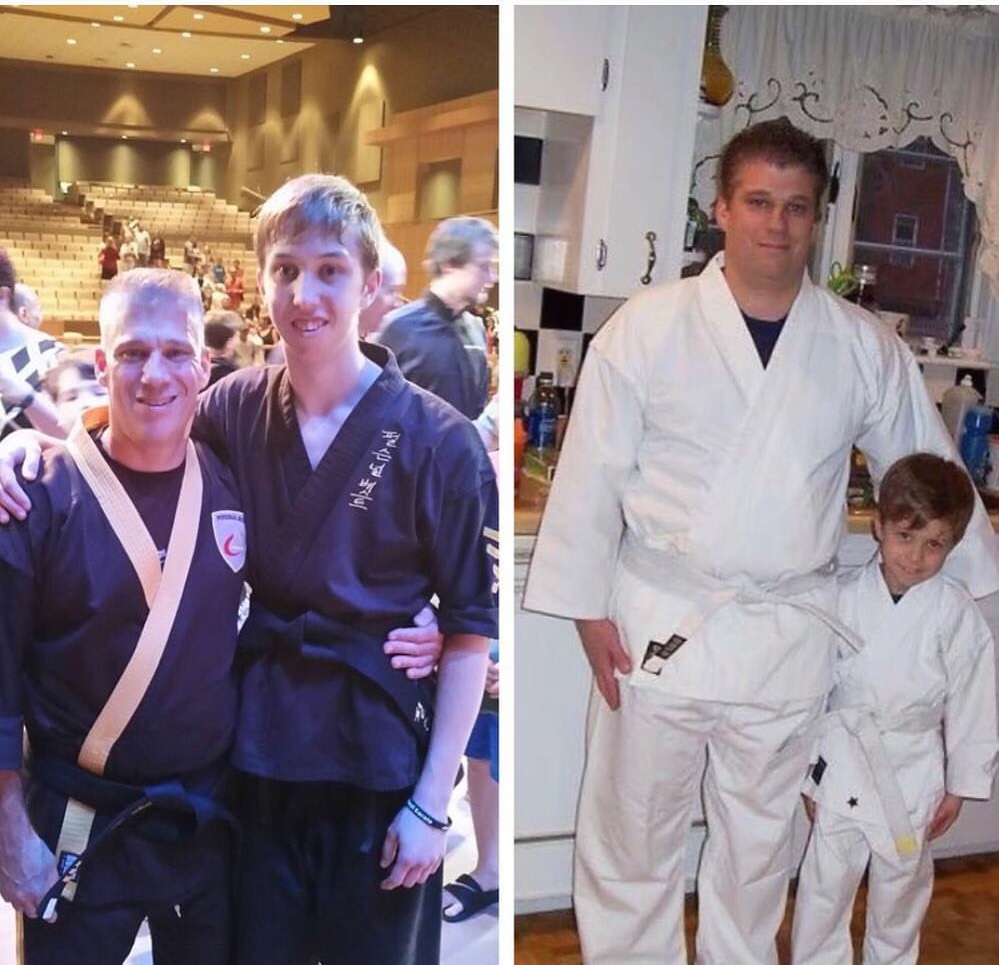 Norwood with his wife, Barbara. And then it was because of all the families he teaches that he remains at Personal Best. You could say it has been a family affair.
"[My son] Tyler was four-years-old and invited to a birthday party at the Personal Best in Norton, and that is how we first got involved with the school," Mosca remembered, adding that a teenaged John Camara worked the party, now Master Camara at the Norton school. Both Mosca and his wife were impressed with the school and the curriculum and were excited for their son to jump on board. "Tyler signed up and took classes at the PBK in Foxborough for six months and then I signed up in the fall for classes after participating in a Father's Day workout."
Signing up for classes for himself as an adult brought Mosca's desire to train in martial arts full circle. Mosca said he always wanted to take karate classes growing up, but there was never the means or opportunity to do so; he lettered in varsity sports instead and played sports year 'round.
A self-proclaimed "fitness freak" when he was younger, Mosca had gotten out of shape as he got older, especially working long hours as a regional manager of a parking garage company that had 100 locations. "I realized I needed get in shape to keep up with my kids – four-year-old Tyler and two-year-old Dylan – and wanted a healthier lifestyle," he explained about starting karate classes.
Pretty soon all the Moscas were involved at PBK, with his wife jumping on board in kickboxing. He loved the classes and sharing the martial arts adventure with his son was rewarding as well.
It wasn't too long before Mosca realized the franchise opportunity he had with Personal Best and decided to take the plunge to open his own school, which he did in June of 2007 in Norwood. Once again, his family paid a big part of that decision. "Around the same time our son Dylan was diagnosed with autism. I wanted a place for him and other kids like him where they would be accepted – no disrespect, no bullying," he stated. "It seemed a natural step for us to start the school."
Having a child with special needs in their family has definitely changed him for the better, he admitted. "Dylan has taught me to be patient and made me a believer in resilience," he said. "Dylan received his Advanced Red Belt, knowing all his forms, his weapons forms, his self-defense, everything. It took him practicing seven days a week to learn, but he did it," Mosca said proudly. "It shows you that no matter what- with a level of support, anyone can do amazing things."
And support is what he found at the school. He loved the camaraderie with the students, even though he was working long hours. "I was working both my regular job and at the school for about a year, and then it was just the karate school full-time," Mosca said. "Just having the karate school gave me the flexibility we needed - with Dylan's challenges we were busy on top of everything else."
Going to teaching from being a manager wasn't too difficult for Mosca, especially since he loved his role at the school. Teaching has a special place in his heart. One of his greatest joys is "empowering the kids with challenges, especially those who need help with effort and believing in themselves. Once they have that belief, they can accomplish things they never thought was possible," he elaborated.
Creating that great rapport with families was just natural. A common occurrence would be families coming in with their four-year-old starting in the Ranger program, and a two-year old sibling in tow to watch. Just a couple of years later, that two-year-old is now four and starting their lessons. They had been coming to the school for years already and it's comfortable for them.
And being a part of the school that young only creates a solid foundation for that student in Norwood. "A lot of my STORM/SWAT team are former Rangers, which is a credit to Ms. B [Mosca's wife, Barbara]. Starting that young and staying with the program is a huge accomplishment," he said.
Working with families on starting their children in martial arts is an easy conversation for Mosca to have because of his contagious belief in the martial arts program for the young. "Kids need the physical attributes martial arts brings – but also the courage, awareness and confidence," Mosca explained. "They need that mental aspect – have that mental toughness. Especially in this day with social media and all that they need to deal with."
He also leads by example, as giving back to the community is so important to Mosca – to date they have raised over $65,000 for the local schools with various karate fundraisers. "When we opened the school, I always wanted to give back to the community," Mosca said. "Our school is about teaching our students to be charitable as well. We are here to help our families grow and be the best they can be."