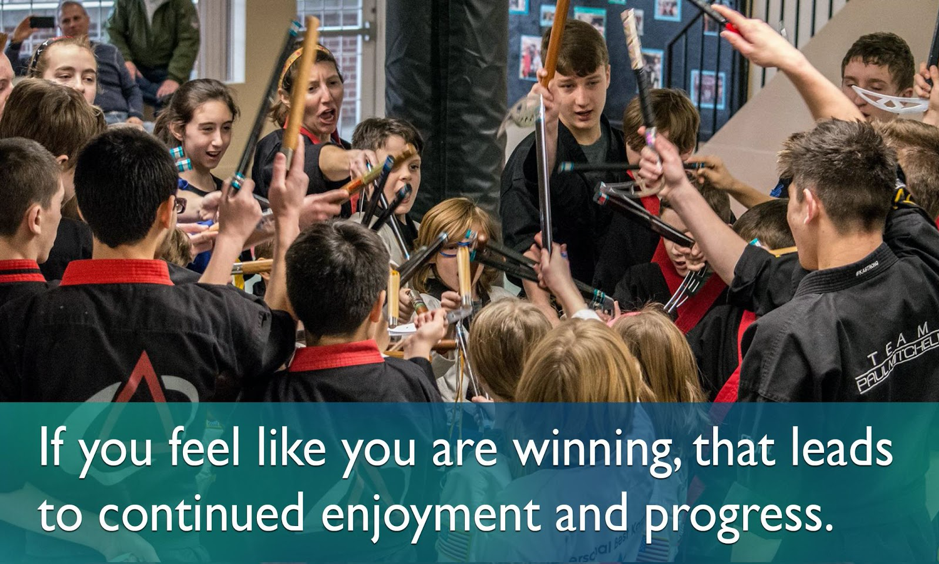 A definition of winning for an adult martial arts student
Posted: March 18, 2020
When I first started competing, I lost a lot. The popular habit of some of the people I was training with at the time was to become bitter. Much time was wasted going down the list of all the things you could point the finger of blame at, including bad judging. Enter my teacher at the time, who instilled in me the idea that I had to train to be so good that the judges couldn't take it from me, and until I was that good, I should just train. Sure enough, the wins started to come more frequently.
Now at 50 years old, I do not compete anymore, so how do I fill the void of competition that I had for so long? I look at each workout as a contest, - me against me. Can I push myself further than I previously did? Can I resist the comparison to others?... that's a win. Can I help someone in my class get better so they can eventually push me as an equal?...that's a win. In my jiu jitsu training, can I suppress my competitive side enough to train with people who are better than I am, knowing that I am going to be defeated in the match, but the experience is providing me the chance to be better?... that's a win. Finally, can I lose myself in my workout so that the day's challenges and the ticking clock don't steal my attention?... that's a win.
There are so many very helpful and productive ways to provide a "winning" mindset to your training, and equally, so many that can lead to discouragement. Check to be sure your approach is setting you up for consistent long-term enjoyment. Let's face it - if you feel like you are winning, that leads to continued enjoyment and progress.