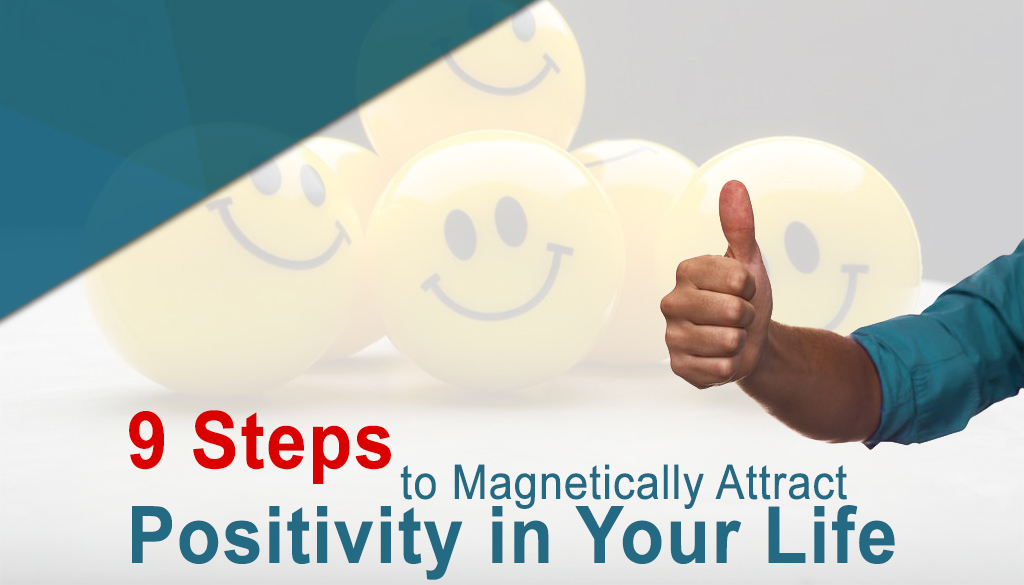 9 Steps to Magnetically Attract Positivity in Your Life
Posted: May 13, 2019
One of my mentors tells a story of a boy coming home from school, walking into his house and
greeting his dad with, "Dad, I flunked my math test today. The dad, trying to teach his son to
look on the bright side of things, said "son, rather than think negative, you need to be more
positive" the son replied, "Dad, I'm positive I flunked my math test".
How many people are truly able to naturally look at things in a positive way? I'm not sure, but my guess is for the vast majority, it takes a bit of focus and self discipline. Why bother? Well, think how much better you would be at everything you do, if you trained yourself to have a great attitude toward life, learning and the inevitable challenges you will face everyday! Self Defense isn't just about physically knowing how to defend against punches and kicks, it's also about becoming the kind of person who isn't going to attract someone to want to punch and kick them.
Here are 9 daily routines to magnetically attract Positivity Into your Life.
1. Practice being more respectful, you become more respected.
2. Practice looking for the good in others, you begin to attract more of what you look for.
3. Practice smiling more and you will see more people smiling back.
4. Wake up everyday and say to yourself and or your children, "Today is a great day!"
5. Take the initiative: Be the first to offer praise and compliment.
6. Always look for the good in yourself and others.
7. Focus your thinking on what you DO want in life, not what you DON'T!
8. Always be happy and grateful for what you DO and not unhappy for what you DON'T have.
9. Be sincerely happy for other people's successes and accomplishments.

It is a joy each day to be surrounded by the wonderful Personal Best Team of teachers and support staff that dedicates themselves to fulfilling our mission of honoring potential. A well deserved "Thank you" goes out as well to all of the students and families who continue to contribute to the positive energy by sharing all of your kind words about the progress you are making with us and your family and friends. What a great place to be.